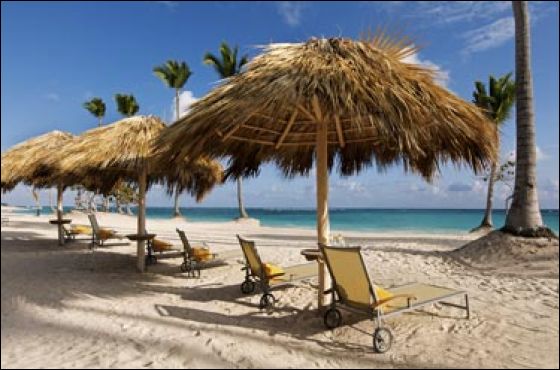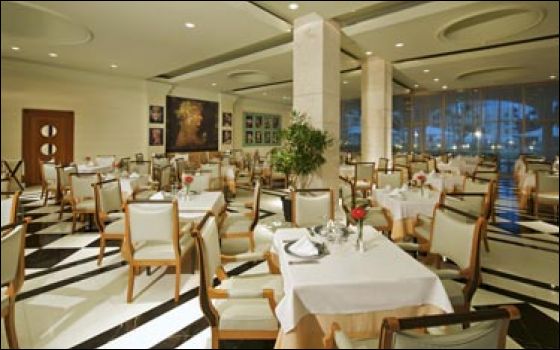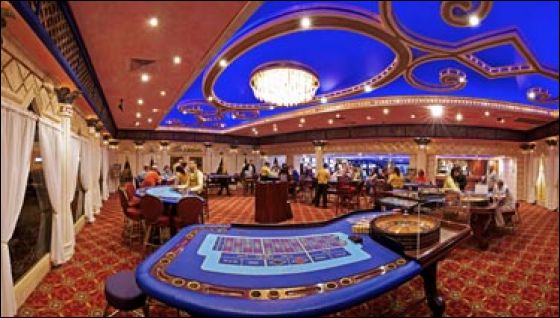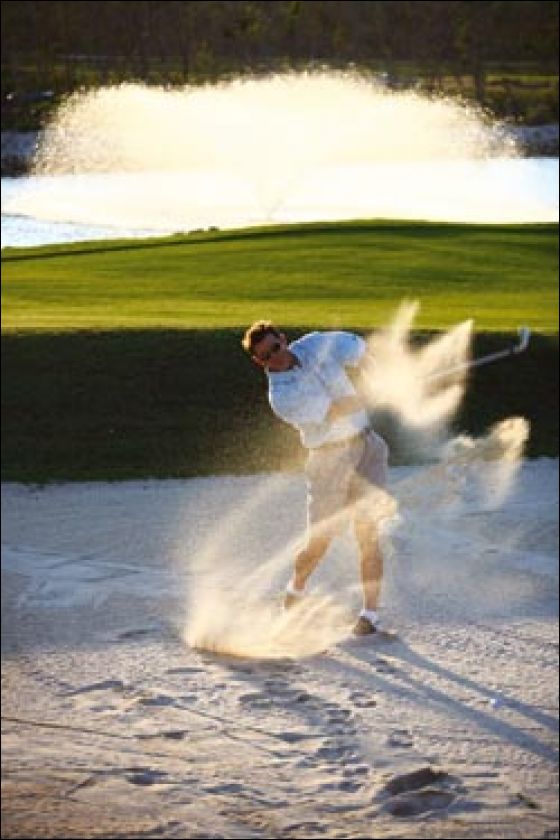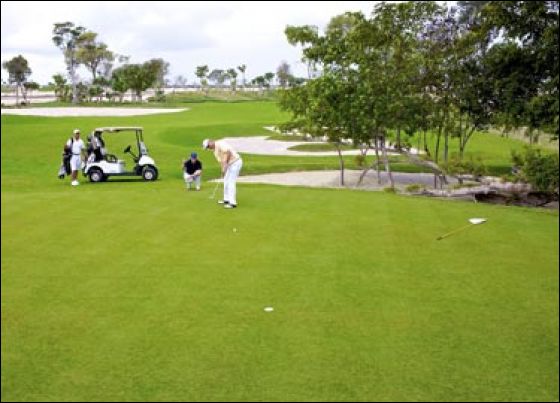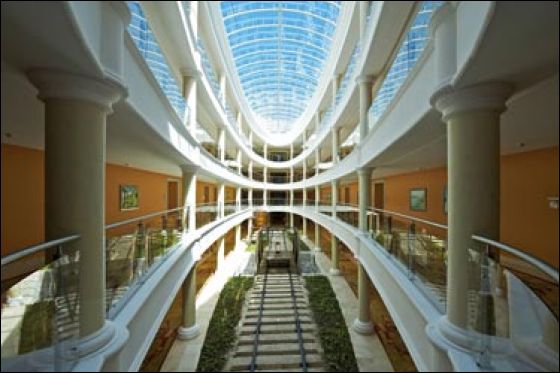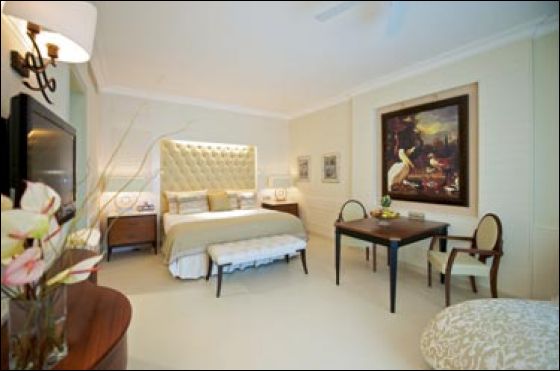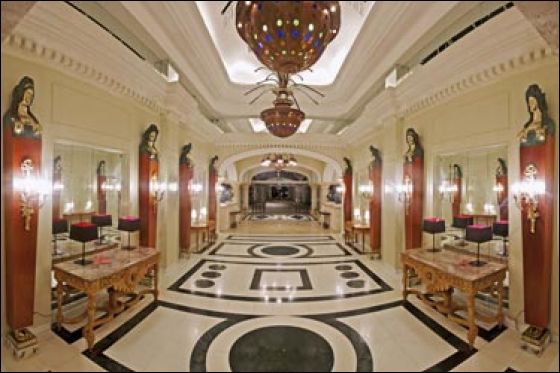 Overview of Iberostar Grand Hotel Bavaro (Adults Only)
Designed for golf lovers and honeymooners alike, this lavish, adults-only getaway provides the perfect retreat after unforgettable days exploring Punta Cana. Featuring a selection of gourmet restaurants, all-suite accommodations and access to an 18-hole championship golf course designed by P.B. Dye, this premiere getaway is an oasis in the heart of a tropical paradise.

HOTEL OVERVIEW
2 Floors
274 Rooms
Renovations/Important Information:
Guests will receive three free rounds of golf but at Cocotal Golf & Country Club until our course opens in May (transportation to and from course, green fees, golf cart, and water are all included)
Check-in Time 3:00 PM
Check-out Time 11:00 AM
Check-in Minimum Age 18
Adults Only
Atmosphere Both Active and Relaxed Hotel Appeals To All Groups
Daily Housekeeping

ROOM CATEGORIES AVAILABLE:
Junior Suite
Oceanfront Junior Suite
Oceanview Junior Suite

DINING:
The Iberostar Grand Bávaro will satisfy your every culinary whim.
This opulent All Inclusive five-star resort boasts four à la carte restaurants, an international buffet and a beachfront restaurant that serves meals all day. Linger over a menu of mouth-watering dishes, ranging from Japanese cuisine and teppanyaki, to classic American feasts such as beef ribs and pork chops, accompanied by a selection of the very finest wines.
If you're not in the mood for a themed restaurant, then try our buffet, with its wide choice of meat and seafood dishes, salads and desserts, where you can taste whatever takes your fancy.
The hotel's wide choice of eateries includes the following:
· La Tentazione Restaurant – Italian
· Le Tourbillon Restaurant – Gourmet
· Hashira Restaurant - Japanese
· Bella Vista Buffet Restaurant
· El Galeón Restaurant - Surf & turf
· La Perla Snack Bar

RECREATION & ACTIVITES
***Important Information for our Guests***
The Dominican Republic imposes various restrictions each year for Easter. The restrictions usually begin the Thursday prior to Good Friday, and run a few days past Easter Sunday. The following regulations may be enforced:
*Motorized watersports may be banned
*Non-motorized water sports may be limited, or banned
*Alcohol consumption may be restricted (most resorts obtain a special permit which enables them to serve alcohol to nonnative persons during the ban)
*Music may be limited or silenced

These guidelines are currently vague because actual enforcement by the local government does vary greatly from one year to the next. Each year the actual policies are not published by the local authorities until just prior to Easter. These rules are designed for the safety of everyone, as beaches get extremely busy during this period.
Activities/Tour Desk
Public Beach with Direct
Description of Pools:
1 lake pool with swim-up bar and 1 activity pool
2 Swimming Pools
Swim-up Pool Bars
Non-Motorized Water Sports Available Fees May Apply
Catamarans, kayak, and snokeling and diving lessons in the pool.

FITNESS & SPA FACILITIES
Fitness Center
Spa AvailableFees May Apply

WEDDING SERVICES
Wedding Services On Site

GOLF AMENITIES
Golf Course On Site
18 Holes
Caddy Required
Carts Available Fees May Apply

******REVIEWS FROM OUR VALUED CLIENTS******
Iberostar Grand Bavaro-04/02/2011-7NTS
Sorry for the delayed response. Overall the Iberostar Grand Bavaro was fantastic !
The room accommodations were great, the pools & beaches were beautiful, and the food was outstanding !
The hotel staff were ready with anything you could possibly ask for.
There is no doubt that we would consider going back and would certainly recommend this to anyone.

Michael
*************************************************************************

Anniversary Getaway (07/31/10-7nts)
Transfers: Transfers were timely and efficient both to and from the hotel.
Beach: The beach was beautiful and had calm waters.
Pool: The main pool was the only pool we went to since it had the pool bar which was nice.
Service: Service could have been better if the workers knew more English. There was a language barrier when I made comments or asked for something that I could not point to or describe from a menu.
Food: The food quality and options were very minimal. We never went hungry though.
Rooms: Rooms were very nice, modern and luxurious.
Entertainment: We started off with the Magic show and were impressed then it went down hill from there to a band singing Backstreet Boys songs on the boat to the empty nightclub boat.
Thanks for helping us put together this great Anniversary Getaway! We look forward to booking our next getaway with you. We are very impressed with your service and knowledge and speedy responses to our many questions!
Dennis and Abby :-)